5 Reasons Why You Should Become A Nurse Aide?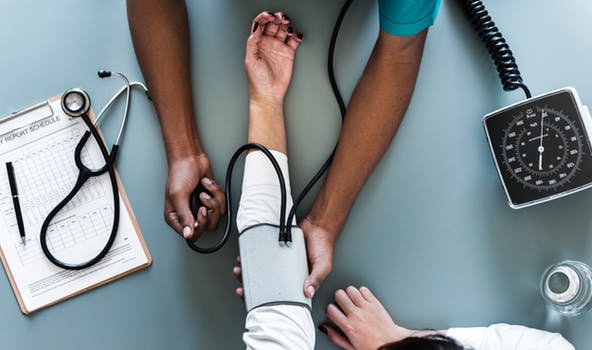 When it comes to choosing a rewarding career, you will rarely find a career as rewarding as that in the healthcare and medicine industry. Having the power and the means to help someone in a life-threatening situation can make you feel more satisfied and fulfilled about your career decision.
Every year, there is an increasing demand for people with the qualifications to work in the healthcare industry. Hospitals are often found suffering from a lack of qualified personnel to support and provide personalized care for patients.
Hospitals are always on the lookout for more qualified personnel, there's no better time to get started in this exciting, growing, and respective industry.
Here are five reasons why you should consider becoming a certified nurse assistant (CNA):
1. In-Demand Career
The health care sector is one of the busiest and largest employers in the US. Each year there is a growing demand for health-related open positions, but surprisingly medical universities and training institutions don't see enough demand from the students looking to get into this high-demand public sector, but this will likely change in the near future.
According to the most recent reports, the healthcare industry has just become the largest employer in the U.S. surpassing manufacturing and retail industries, who were previously the drive force of the economy and the job market.
Which makes this the best time to learn the necessary skills to work in a profession with high possibilities of employment.
2. Good Salary
It is obvious that we all want to pursue a job or a career that pay decent and livable wages without having to work long stressful hours and have a good life/work balance. A certified nurse aide can typically expect to earn around $45,000 per year, or more depending on her qualifications.
Not only that, but a CNA position may sometimes come with many other social benefits to make it all worth your while.
3. Endless Learning Opportunities
While most people dread going to their day job simply because of the fact that all days sound similar, a nursing job is typically more challenging and every day is a a different day where you meet and interact with different patients and you get to learn a lot of valuable lessons from the various situations that you will face everyday.
As a result of this daily challenges, a nurse aide's typical day at work can be a lot more exciting and rewarding.
4. Various Workplaces
If you we're to ask the majority of people where nurse aides are found, most people will tell you that they're always at hospitals. But that's not always the case.
While nurse aides are typically found in hospitals, there are variety of other workplaces available for qualified nurse aids such as schools, charities, public organizations, pharmacies, just to name a few.
They're not just devoted to hospitals anymore, I'm sure you have seen nurse aides before at the doctor's office or at pharmacies, right? Meaning it's far easier nowadays to find nurse aide job positions since they're available at a variety of workplaces due to growing demand.
5. Rewarding Career
Do you know of any other career more rewarding than nursing? Chances are you don't. There are very few professions out there that could make you feel good about yourself like nursing.
Nothing can be more rewarding, fulfilling, and satisfying than helping save people's lives and being thanked for it.
These are just a few reasons why a nurse aide can be one of the most rewarding careers ever, especially suitable for people who love to help people.
For more information about CNA Training, visit our Houston office at:
CNA TRAINING INSTITUTE,INC
140 Eldridge Road # G, Sugar Land, TX 77478
Phone: (346) 908-0942
https://cnatraininginstitute.org/