7 Reasons Why You should Become a CNA or Certified Nursing Assistant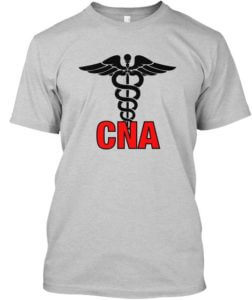 The CNA or certified Nursing Assistant is the unsung hero in the medical field. As they are tasked to provide basic care to patients who are unable to take care of themselves, whether temporarily or permanently, they perform a crucial role in improving the wellbeing of patients.
Although the job can be extremely demanding, it definitely has its own set of perks. If you're still deciding on whether this is the right career path for you, here are 7 reasons why you should become a certified nursing aide.
It can be your entry into a nursing program
If your dream is to become a nurse one day, getting certified as a nursing assistant can be your first step to making that dream come true. Some nursing schools require applicants to be CNAs with skills training because CNAs are already prepared for the level of work that's expected from registered nurses.
It gives you an inside look into other careers in the health industry
Since CNAs work closely with both registered and vocational nurses in hospitals, they get an insider's look into other careers in the health industry that they might want to consider in the future. So even if you don't particularly want to become a nurse one day, as a CNA, you can observe different health professionals at work and see which career path would be best for you.
It exposes you to different work environments
Being a CNA also gives you the chance to choose from different work settings. While most CNAs work in hospitals, some prefer to work in hospices. There are also those who work with patients at home through home health agencies.
It certifies you to work at a hospital in a short time
CNAs get certified between 4 to 12 weeks so you can start working at a hospital faster than a registered nurse. Whatever CNA course you decide to sign up for, you'll only need 75 hours of training to qualify as a CNA or Certified Nursing Assistant. While some states may require longer training hours, the typical program should only last for around 6 weeks.
It doesn't cost much
Compared to a nursing program, CNA training is quite affordable. Depending on the training program that you choose and the institution delivering the training, it should only cost you anywhere between $300 to $1500. There's even the possibility that you can get it for free if you work for a company that provides CNA training to committed candidates.
It gives you the option to have a flexible work schedule
While most CNAs work full-time, there are some who can choose to have a more flexible work schedule depending on the work environment that they're in. For example, home care patients who need to be cared for 24/7 will need 2-3 CNAs working on shifts. If you choose to be a CNA who specializes in home care, you can choose the hours that you can commit to.
It prepares you for more challenging jobs in the future
And since CNA training is considered to be one of the most rigorous programs out there, it will prepare you for more challenging positions in the future. The experience you'll get working as a CNA will help you adjust to an equally demanding job in a shorter period of time.
For more information about CNA Training, visit our Houston office at:
CNA TRAINING INSTITUTE,INC
140 Eldridge Road # G, Sugar Land, TX 77478
Phone: (346) 908-0942
https://cnatraininginstitute.org/