8 Traits that any Future CNA or Certified Nursing Assistant Must Have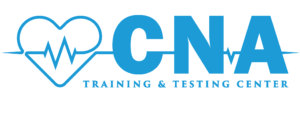 More than knowledge and skills, CNAs need to have the right qualities for the job. It's not enough that you know how to do the tasks that are expected of you, you also need to develop character traits that will make you an effective nursing aide. After all, you're not just performing a regular 9-5, you're caring for living, breathing people.
If you're thinking of becoming a CNA or Certified Nursing Assistant someday, here's a list of the 8 traits that you need to have.
A Big Heart
As a CNA, you'll be dealing with hurting patients every day. Even if you're at the top of your class, you'll have a hard time getting through to your patients if you don't have a natural compassion for people. Plus points if you're a CNA with a big heart AND a sense of humor. Because if you can make patients laugh or at least feel more at ease, it will be easier for you to accomplish your tasks.
A Clear Purpose
Just ask anyone working in the medical field how they got there in the first place, and they will probably tell you that caring for people is their calling. Same goes with CNAs. It's not a dream or ambition that just popped up out of nowhere. Working with sick and hurting people every single day is more than just work. It's a vocation.
Quick To Adapt
A nursing aide's life is packed with all sorts of challenges. One day you can be changing bedding, the next, you can be assisting a nurse with patients. CNAs need to be quick on their feet and have the ability to adapt to any situation that comes their way.
Excellent Work Ethic
Because nursing assistants play a crucial role in delivering care to patients, you need to have an excellent sense of worth ethic to be able to do your part. Some days will drain life out of you, but that doesn't give you any reason to take it out on the patients.
Attention To Detail
Every little detail counts when it comes to caring for patients. Since you'll be spending more time with them than nurses or doctors, it's up to you watch out for signs that tell you something's wrong.
Communication Skills
You'll be talking to all sorts of people every day so it's also important that you have strong communication skills to process information and get your thoughts across. You'll never know when a patient's life depends on it.
Physically Fit
A CNA's job can be physically exhausting with all the lifting, running, pushing, carrying and standing that happens during a 10-12 hour shift. You also need to set a good example to your patients by exercising regularly and eating healthy.
Strong Emotionally
A CNA or Certified Nursing Assistant's job doesn't end there. Aside from being physically fit, you also need to be emotionally strong to be an effective nursing aide. You'll meet patients who are scared or in pain every day so you need to be emotionally and mentally prepared to take care of them.
For more information about CNA Training, visit our Houston office at:
CNA TRAINING INSTITUTE,INC
140 Eldridge Road # G, Sugar Land, TX 77478
Phone: (346) 908-0942
https://cnatraininginstitute.org/