CNA TRAINING: 15 Tips and Tricks for Future Certified Nursing Aides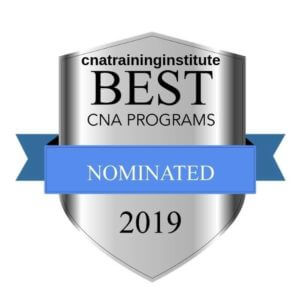 Certified Nursing Assistants have their work cut out for them. Apart from enrolling in a CNA training program, they also need to take a series of exams to get certified.
If you're thinking of becoming a nursing aide, don't let this discourage you. Once you get past the hurdles, you can expect a challenging, yet rewarding career up ahead. Here's a list of 15 tips and tricks to help you along in your journey.
Always carry a small notebook with you. This will come in handy for writing down notes, lists, and reminders on your patients.
Don't be afraid to ask questions, especially if it's related to patient care. If you're unsure about ANYTHING, don't hesitate to consult with a superior.
Carry your own supplies like pens, markers gloves, tape, and whatever else you think you'll need in a waist pack. It might not be the most fashionable accessory, but it's the most practical one.
Have your own pair of medical scissors in your kit. You'll never know when it will come in handy.
Keep an extra pair of gloves in your waist pack. Again, you'll never know when you, or someone else on the medical team will need it.
Ask a more experienced CNA to mentor you. Everyone has their own work methods so having a mentor can help you pick up new techniques
When checking on patients, always take time to ask patients how they're doing. It will be easier for you to establish rapport and get them to cooperate when you show them that you care.
Make your patients feel like that they have a choice when you're delivering care. For example, if they refuse to walk, sit up, eat, or bathe, ask them what they would prefer to do instead.
Your own health should always come first. If you have even the slightest cold, call in sick. It's better to lose a day at work than spread your infection to your patients.
Exert extra effort to stay organized. List down everything that you need to do for the day so that you don't miss anything out.
Always we in a learning state of mind. When times get tough, remind yourself that working as a CNA gives you the unique opportunity to learn something new every day.
Develop good working relationships with other nursing aides. This way, you can work in pairs with someone for the more difficult tasks.
Be professional and avoid drama as much as you can. Gossip has no place in ANY workplace.
Always be accountable for your actions. If you're going on break or going on rounds with a resident, make it a point to let someone know that you'll be gone for a while.
Wear comfortable shoes that will allow you to move. Treat your feet well as you'll be standing or walking or running around during your shift.
Make sure that you choose the right institution for your CNA training. Since you'll be investing your money, time, and energy on CNA training, you might as well choose the best.
For more information about CNA Training, visit our Houston office at:
CNA TRAINING INSTITUTE,INC
140 Eldridge Road # G, Sugar Land, TX 77478
Phone: (346) 908-0942
https://cnatraininginstitute.org/