CNA TRAINING: 5 Rules of Documentation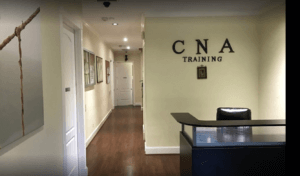 One of the most important things that you will learn in CNA training is how to produce proper documentation. It's a critical responsibility that all healthcare professionals share. When you're in the business of delivering care to many people at a time, keeping tabs on patients is a necessity.
But what exactly do nursing aides need to write down? Well, a lot! From a patient's vital signs to their food intake, nursing aides need to take note of all relevant information on their patients. This includes procedures, medications, diagnostic tests results, and interactions with different healthcare professionals. The rule of thumb is, if it's related to a patient's medical care, then it has to be documented.
Here are 5 major rules of documentation that every nursing assistant needs to know.
If There Are No Records, It Didn't Happen
Without proper documentation, it's impossible to keep the whole medical up to speed with what's happening with a patient. There will be no proof when a specific medication was administered or notes on the kind of treatment a patient is on. And we all know that in the medical field, failing to keep track of a patient can result in serious consequences.
Write Down Your Notes Legibly
Even though health facilities are already switching from paper-based charts to electronic health records, it's likely that you will still need to write something down on paper.  When preparing written documentation, always make sure that you write it down legibly. Your notes are practically useless if no one can read them.
Follow A System
Most of what you're going to learn in CNA training involves following a system. Charting is no exception. Following a charting system doesn't just make it easier for everyone to be on the same page, it also helps you stay organized. When you're following a system, you're less likely to miss out the little details.
Never Change Your Entries
Once you write something on the chart, you can't go back and change it on a whim. In most healthcare facilities, altering notes without following the procedure for corrections may result in legal action. Before writing anything down, make sure you're 100% sure of what you're writing. If you need to correct a mistake, ask your superior how to go about it since charting policies may differ at different facilities. Never erase or block it out on your own.
Be Accurate, Yet Concise
Always review what you wrote before signing it. Check whether you've included all important details that everyone on the medical team should know. You may feel tempted to write down as much information as you can, but most people just want to get straight to the point. As a nursing assistant, your job is to strike the perfect balance between being accurate and staying concise.
While documentation may seem quite tedious, it's a task that needs to be done properly. Even if you're a medical professional with basic CNA training, your input is just as important as anyone else's. Remember, the medical team is counting on you so make every entry count.
For more information about CNA Training, visit our Houston office at:
CNA TRAINING INSTITUTE,INC
140 Eldridge Road # G, Sugar Land, TX 77478
Phone: (346) 908-0942
https://cnatraininginstitute.org/