Discover How The CNA Training Institute In Houston Can Help You Begin An All New Career In The Medical Field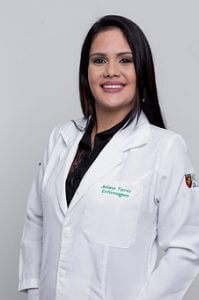 If you're in a dead-end job and are seeking a challenging and exciting career in its place, where you make a difference in others lives, then consider the rewards of a career in the medical field. You could be a nurse's assistant. This position is often referred to as a certified nurse assistant or CNA.
Those who become certified nursing assistants will have a skill that is always needed. At the CNA training institute, you will be given the experience and information needed to qualify as a nurse's assistant. You will work in hospitals or a hospice setting or you may work as a home health care practitioner or even in long-term care facilities.
When it comes to nursing assistant training you'll find that the American CNA training institute is the top provider and they have been involved in training nursing assistants for over a century. The training is among the best you can get and it is formulated by working directly with industry representatives, educators, and caregivers all over the US.
You'll have the opportunity to work in a hands-on environment while attending your CNA classes and you'll be supervised by professional nurses and your education will come from a highly developed curriculum that exceeds state standards. You will quickly see that the program focuses its attention on its communication skills and teaches you how to be a caregiver with the skills and compassion needed to work within the modern Healthcare System.
The classes will be delivered in the laboratory while working with other students, role-playing, lectures, and with DVDs. You'll be involved in checking a person's vital signs, positioning and dressing them, bathing them and other similar activities. The classroom has all the equipment that you would use in a real situation which gives you all the opportunities you need to practice your skills before actually being placed in a clinical rotation.
The Institute places a great deal of its attention on the hands-on skill training as well as the academics. Those who graduate are fully prepared for everything they will need to meet and surpass state test as well as being prepared when they go into the workplace.
Contact Us At:
CNA TRAINING INSTITUTE,INC
140 Eldridge Road # G, Sugar Land, TX 77478
Phone: (346) 908-0942
https://cnatraininginstitute.org/