How Much Does a CNA Make an Hour?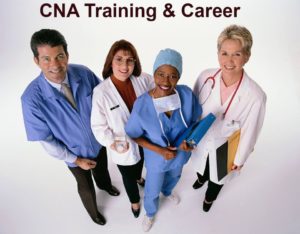 Being a CNA or certified nursing assistant can be emotionally and spiritually rewarding, but can it be financially rewarding too? In this article, we'll learn just how much certified nursing aides make, and how you can be one yourself!
How Much Is a CNA's Hourly Pay?
On average, state-certified CNAs earn about $13.72 per hour. Hourly rates, of course, differ from one company to another, and the average hourly pay varies by state too.
For example, CNAs in Denver, Colorado; Los Angeles, California; and Philadelphia, Pennsylvania earn as much as 13% to 17% higher than the average CNA. Those working in Houston, Texas and Atlanta, Georgia, on the other hand, earn about 2% to 4% less. California, New York, and Florida employ the greatest number of CNAs in the US.
Years of experience may also get you higher pay, with experienced CNAs earning about $3 more per hour than entry level ones. Experienced CNAs may get offers of around $19.02 per hour, and low-paying states and companies may offer their CNAs an hourly rate of $10.24.
Many other factors contribute to a CNA's total pay: bonuses, profit sharing, and commission are some of them. This is why there is a wide annual salary range for CNAs at $21k to $36k.
What Does a CNA Do?
A certified nursing aide helps patients with their daily living. CNAs are usually employed by hospitals, assisted living facilities, rehabilitation centers, adult daycare centers, and private home care employers.Less than 4% of all CNAs work for the government.
CNAs work under a registered nurse or licensed practical nurse. CNAs are also called nursing assistants, nursing aides, or patient care assistants. Simply put, nursing aides help nurses perform their duties. Some responsibilities of nursing aides may include:
Bathing patients and caring for their overall hygiene
Turning or repositioning patients in their beds
Feeding patients depending on their needs and recording their diet
Gathering and stocking nursing supplies
Cleaning rooms, preparing rooms, and changing linens
Getting and documenting patients' vitals
Dressing wounds and helping prep for medical procedures
Many CNAs decide to pursue nursing school programs so they can be registered nurses or licensed practical nurses themselves. These career paths are the most likely for most CNAs to take.
How Can You Become a CNA?
The first step towards becoming a CNA is getting your GED or high school diploma. You will have to undergo training as established by the state you'd be working in. The Red Cross offers CNA training, though it's usually hospitals and community colleges that host online and practical classes. Clinical requirements are completed in person. Lastly, you'd have to pass the certification exam so you can get listed at your state's CNA registry.
If you're planning to transfer from one state to another, you'd be glad to know that most stateshave reciprocity plans in place. This means that transferring CNAs don't have to re-undergo training and certification when they relocate. You're going to have to request for the transfer from your state registry of origin though.
For more information about becoming a CNA, contact our Houston office at:
CNA TRAINING INSTITUTE,INC
140 Eldridge Road # G, Sugar Land, TX 77478
Phone: (346) 908-0942
https://cnatraininginstitute.org/