Is Becoming a CNA a Good Idea? Here's What You Need to Know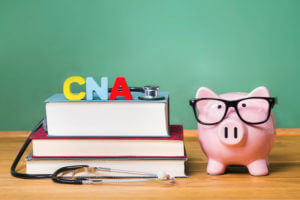 CNAs or Certified Nursing Assistants play a key role in the medical field. As the name implies – they work under the supervision of Registered Nurses, often filling in and interacting directly with patients. It's a high-demand job that requires, first and foremost, good people skills. If you're thinking about a job in the medical practice, starting as a CNA is an excellent option.
CNA Training and Education
You don't need a Bachelor's Degree in order to be a CNA. There are training courses that can offer extensive learning on the subject in as little as 3 weeks. This already includes clinical trials where CNA aspirants will be tested in an actual medical setting.
Aspiring CNA's however, must take a State-required exam to ascertain their competency. A registry is made for exam passers after which, they can be hired in different sectors of the medical field.
CNA Job Outlook and Advancement
The beauty of CNA Training is that it is closely related to basic nursing principles. Hence, those who work as CNAs can choose to continue their education as Registered Nurses and will find that the coursework is actually easier for them. Of course, the job outlook for CNAs is good in itself. Demand for Certified Nursing Assistants is consistently rising with a predicted increase of 9 percent starting from the year 2018. Given the recent changes brought on by the COVID19 situation however, it is fairly certain that the demand for CNA's will exponentially increase in the following years.
CNA Work Environment
The biggest employer of CNAs are government facilities, specifically government hospitals, followed by private ones. You will also find CNAs in retirement communities or facilities designed to help patients recover. Some CNAs work in private homes, offering personal assistance to patients who need basic help in day to day tasks.
The work environment therefore can vary from a hospital-setting to an almost residential-like situation. In all cases however, Certified Nursing Assistants are expected to be compassionate and patient. A good bedside manner is crucial because CNAs act as the bridge between the nurse and the patient, guaranteeing that the patients remain comfortable even as the nurse and doctors get the exact information they need to address medical concerns.
CNA Work Hours and Salary
Note that CNA's typically have same hours as nurses, doctors, and other workers in the medical field. This means that they work in shifts, which could include night time, holidays, and weekends.
Wage-wise, CNAs have a median hourly rate of $13.72 within the United States. This can steadily increase as the experience in the field also increases.
CNA Responsibilities
CNA's are often tasked to do the following responsibilities:
They're the ones who answer patience calls and determine basic patient needs. This includes cleaning the bed sheet, sanitizing the bed area, changing bandages, and even repositioning bedridden patients.
Assist with daily activities such as bathing, dressing, standing, exercising, and using the toilet.
Help ensure proper diet by reviewing dietary restrictions, food preferences, and allergies. They may also be responsible for feeding or preparing patient food.
Keep track of medicine intake.
Record vital signs of the patient such as blood pressure, blood sugar, temperature, and respiration rate, under the guidance of nursing staff.
Interview and communicate with patients to find out vital information for diagnosis and treatment.
Observe patients for changes in symptoms and condition.
Help with the exercise of patients who have little or no mobility.
Transport patients and biological materials.
Prepare medical equipment for use.
CNA Profession – Overall Outlook
To wrap it up, the CNA Profession can be a demanding one – not only emotionally, but also physically. However, it is a deeply rewarding profession that gives you the option to move upwards in the medical field. It's an excellent jump off point for those who want to train as nurses, medical technicians, or doctors. If you're interested in the medical field and would like to be in a profession with a high and secure demand for a long time – then a Certified Nursing Assistant is an excellent choice.
For more information about becoming a CNA, contact our Houston office at:
CNA TRAINING INSTITUTE,INC
140 Eldridge Road # G, Sugar Land, TX 77478
Phone: (346) 908-0942
https://cnatraininginstitute.org/
References:
https://www.myplan.com/careers/nursing-assistants/requirements-31-1014.00.html?sid=73dfeb5d9ff9e92101de8ad44b6a5706
https://www.allnursingschools.com/certified-nursing-assistant/job-description/
https://www.myplan.com/careers/nursing-assistants/description-31-1014.00.html