Is CNA Training Difficult?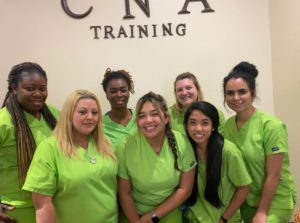 Working as a CNA is a usual stepping stone for those who'd wish to pursue nursing and practical nursing programs. Like registered nurses and licenses practical nurses, they work in hospitals, retirement homes, rehabilitation centers, assisted living facilities, and private homes. They sometimes even work in government institutions. But what does it take to get certified as a nursing assistant? What qualities would you need if you wanted to be a good nursing aide?
How Can I Become a CNA?
CNA jobs are entry-level jobs in the medical field, and it's one of the fastest to achieve if you're looking to jumpstart your medical career. Here are the steps you need to take in order to get your certification as a nursing assistant:
Get your GED or high school diploma – You don't need a bachelor's degree or anything higher than your high school education to start your medical career. You can enter the medical field as a CNA with a GED or high school diploma.
Complete your state-approved CNA training – You can get your CNA training from the state you're looking to work in. Community colleges, The Red Cross, some high schools, and hospitals may offer CNA courses. Online classes are the norm for CNA courses, though some practical knowledge and assessments may be tested in person. All in all, courses take just about 1 to 4 months to complete.
Complete your clinical studies –After some theoretical coursework and practical assessments, you'll need to complete some clinical work under the supervision of a medical professional. This experience mimics the actual job, and is one of the most important parts of training.
Get certified and listed – After your training, you'll take a certification exam. If you pass the exam, you'd need to get listed on your state's registry. Moving states? No worries! You can request for a transfer of certification. If you're fortunate, your state will allow for a complete transfer without you needing to retake any further training or assessment.
What Qualities Would Make a Good CNA?
CNAs form the foundation of nursing care. While you may not be tasked with making major medical decisions, you're going to be a front liner when it comes to caring for the wellbeing of the patients you're assigned to. You're always first to the scene whenever a patient needs help. Your supervising nurse trusts you to be their right-hand guy.
The following skills and qualities are important for CNAs to have:
Communication skills– You're going to close the gap between patients and their nurses, and being a good communicator can help you with this.
Empathy and compassion –You're going to take care of patients as most of them aren't able to take care of themselves. With empathy and compassion, seemingly rude requests can easily seem justified and reasonable.
Time management – You're doing patient care, office work, stocking, and documentation most days, so your time management skill is going to be a great asset.
Reliability – Patients rely on you most to make their daily living pleasant or at least bearable.
Physical strength – Job duties as physically demanding as that of a CNA requires some physical strength. It's not uncommon for CNAs to lift patients, carry hospital equipment, and even move beds.
For more information about becoming a CNA, contact our Houston office at:
CNA TRAINING INSTITUTE,INC
140 Eldridge Road # G, Sugar Land, TX 77478
Phone: (346) 908-0942
https://cnatraininginstitute.org/