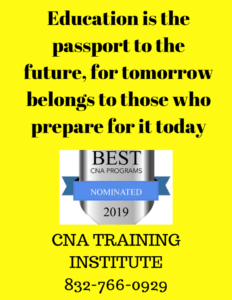 In order to become a certified nursing assistant's (CNA), you are going to need to pass the exam. A lot of people wonder whether the CNA exam is difficult. Well, one thing we can say is that it is not easy. After all, it is designed to make sure you have the required knowledge in order to become a CNA. Nevertheless, all the exams are multiple-choice, so this is a great help. It means you have a 25 percent chance of getting each question right before reading it. However, no one wants to rely on odds when their career is on the line! So, in this post, we are going to provide you with some useful tips to help you pass your CNA exam. 
But first, let us reveal a bit more about difficulty levels when it comes to this exam. A lot of people feel stressed before taking any sort of exam, even if they have studied a lot. However, there are some important points worth bearing in mind when it comes to the CNA exam. Firstly, you are not going to need to come up with any answers yourself. The answer is always going to be one of the choices provided. If you are unsure of the answer or you're nervous, there are different approaches you can use in order to narrow down your selection and help you to make the right decision.
The first thing you need to do is make sure you read the question properly. This may sound obvious but you would not believe how many people end up getting questions wrong purely because they have misread something. One word can change the entire meaning of a sentence, so make sure you take the time to digest exactly what the question is asking. 
Once you have done this, you should then try to think of the correct answer before you look at the different options that are available. You may even know the answer, especially if you have studied properly. By doing this, once you then look at the options, you will be able to select one and move on with confidence if you have chosen the right response without even looking at the options provided to you. 
If you do not know the answer and you do need to guess, you should have a strategy for doing so. Typically, a question will have one or two options that are evidently wrong. You then need to figure out which option would make the most viable sense. Compare them against each other to determine which one sounds right. You should also never simply assume that "all of the above" is the right answer when it is presented. It often is not. 
So there you have it: hopefully, you now have a better understanding of the CNA exam and how difficult it is. If you use the advice that has been provided, you should be able to make the exam a lot easier for yourself. 
For more information about becoming a CNA, visit our Houston office at:
CNA TRAINING INSTITUTE,INC
140 Eldridge Road # G, Sugar Land, TX 77478
Phone: (346) 908-0942
https://cnatraininginstitute.org/