What Is The Process For Obtaining A CNA Certification In Houston, Texas?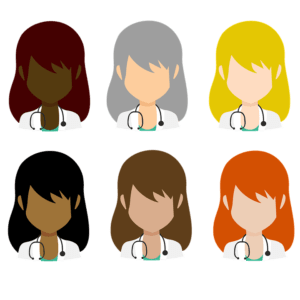 Have you always had an interest in healthcare? Would you like to be part of a healthcare team that is dedicated to improving and healing the lives of others? Do you know you would enjoy providing direct personal care to your patients? If you have answered 'yes' to these questions, and you live in Houston, read the following guide so you will know what you need to do to enter into this career field.
What Is A CNA?
A CNA is a vital team player on a healthcare team. In fact, if it was not for these professionals, the healthcare system would falter.
Certified nursing assistants are responsible for providing direct care to residents, patients or clients of healthcare facilities and agencies. This means that they assist patients with their ADLs (activities of daily living) tasks such as:
Bathing
Dressing
Grooming
Assisting during meals
They are also instrumental in ensuring patients are comfortable and safe.
Nurses depend on certified nursing assistants to observe their patients and look for any changes in their physical, emotional or mental well-being. Also, certified nursing assistants are responsible for taking patients' vital signs.
Depending on the facility, a CNA may also be asked to coordinate the patient's schedule with other allied health professionals like speech, physical or occupational therapists.
It is important to note that this is a profession that is physically demanding. CNAs may be responsible for transferring, positioning and lifting several patients during a single shift.
With that said, what is the process to obtain a CNA certification in Houston?
CNA Requirements In Houston
The certification process for becoming a CNA in Houston is governed by the Texas Department of Aging and Disability Services, or DADS. Students must complete both training and an evaluation program, and they must also pass legal, professional and criminal background checks.
Once certified, nursing assistants must keep their certification active by working as a CNA. If the certification expires, there is a process CNAs can take to renew it. However, their eligibility to renew the certification is permanently lost if it is found that the CNA has been found guilty of misappropriation of property (theft) or abuse.
Training
Nurse aide students must complete a state-approved nurse aide program. The program must be a minimum of 100 hours, with 60 hours of classroom learning and 40 hours of an approved clinical program. Students must also pass a background check before they begin the clinical part of the program.
Recent nursing graduates and current nursing students may be able to test out to become a CNA without having to enroll in a CNA program. But, they will not be able to test out if they have a Texas nursing license, or if it has been
revoked.
Examination
Nurse aides are tested for their certifications through the NNAAP (National Nurse Aide Assessment Program). There are two tests, one for theory and one for practical skills. Candidates must receive a 'satisfactory' score in order to get certified.
The cost of the exam is $95. The written test is $25, and the skills test is $70. Each student is given three attempts to pass the exam.
Being a CNA is one of the most rewarding careers in healthcare. CNAs go to work every day knowing that they are truly making a difference in someone's life.
For more information about CNA Training, visit our Houston office at:
CNA TRAINING INSTITUTE,INC
140 Eldridge Road # G, Sugar Land, TX 77478
Phone: (346) 908-0942
https://cnatraininginstitute.org/